It is that time of the year again when I look back at all the books I read share them with you 🙂
It has been a good year in terms of reading cos in June I got a Kindle and as much as I love the feel of reading a 'real' book, having a Kindle with me at all times as I travel around and being able to read with the lights out has led me to reading way more than I otherwise manage to.
I ended up reading a lot of John Green this year too, I just love the way the guy writes. At the same time I have also managed to read quite a few new writers. Cheryl Strayed was a pleasant discovery this year. Some favorite authors still continue to dazzle me including The Marriage Plot by Jeffrey Eugenides and Bill Bryson's works. Hausfrau and The Husband's Secret deserve a special mention because they managed to keep me hooked in spite of my prior assumption that they come from a genre I would not enjoy. I read a lot of popular fiction too this year more than I usually too with the Girl on the Train and Before I go to sleep, both very enjoyable books.
So here is the big list:
The Pact
2. The Spaces Between Us
3. Wild
4.  The Husband's Secret
5. An Abundance of Katherines
6. Invisible Monsters Remix
7. Tiny Beautiful Things
8.  Norwegian Wood
9. Will Grayson, Will Grayson
10. Still Writing
11. Is everyone hanging out without me?
12. Yes Please
13. Go the Fuck to Sleep
14. Who moved my Cheese?
15.  The Girl with a one track mind
16. The Bitch in The House
17.  The Psychopath Test
18. Quiet
19. Disgrace
20. And the Mountains Echoed
21. Everything I never told you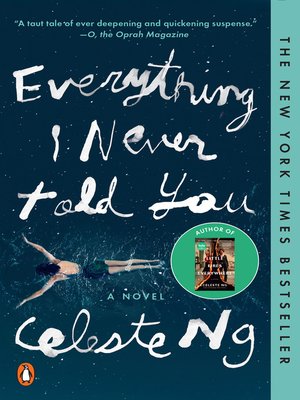 22. Before I go to Sleep
23. Let it Snow
24. Zombicorns
25. Room
26. The Marriage Plot
27. You had me at Hello
28. Narcopolis
29. Lean In
30. Hausfrau
31. The Girl on The train
32. Becoming Strangers
33. Pigeon English
34. Neither Here nor There
35. Notes from a Small Island
36. The Body Keeps The Score
37.  The Happiness Project
38. All the Light we cannot See
So tell me, what did you read this year?